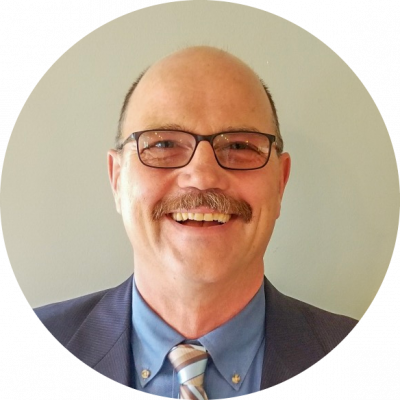 Glen Caton
CFP®
Senior Financial Planner
About Glen
Glen was born and raised in Red Deer and is proud of being a Canadian. After high school, he attended Red Deer College and the University of Alberta to earn a Bachelor of Commerce degree. Over the following two decades, Glen married Lyla and became father to Garnet and Sam. He also co-managed a successful livestock farm equipment dealership with his brother, Bill, during that period.

Since the year 2000, Glen has been assisting clients in accumulating wealth. Spending the time needed to listen and gain an understanding of each client's unique situation is his goal. Also, as a licensed broker of personal insurance for individuals, families and local business owners he's been able to help implement many risk management strategies.

In 2005, Glen earned the industry recognized CFP (Certified Financial Planner) designation. He believes his conviction to continuing education allows him to continually adapt to change. Glen enjoys assisting others in achieving their important life goals by providing honest and suitable financial planning. When not working, Glen enjoys camping, cycling, gardening, bird watching and especially spending time with friends and family.
The Glen Caton Value Add

Glen provides clients with a comprehensive approach to financial planning, tax preparation and will preparation, ensuring his clients always benefit from the highest level of service. At Optimize, Glen works alongside an experienced team of Licensed Optimize Representatives to help clients achieve their desired long-term financial and investment goals.
The cornerstone of his service rests in effectively matching his clients' financial and life goals with a personalized financial planning strategy and overall customer service experience which will exceed their goals in every respect. Glen measures his success by how well he has helped his clients achieve their specific goals and objectives.
Glen's Approach to Wealth Management

Optimizing your investments is an important step to achieving your financial goals but realize that it is just one step in a much longer journey. Glen, along with a Licensed Optimize Representative, will focus on looking at the complete picture as it relates to your particular situation. They begin this process by listening intently to your specific goals and objectives. They then analyze every aspect of your situation such as your investments, mortgage and other debt, will, insurance, company plan, and tax preparation needs.
Once they have completed their analysis, they together will then design you a coordinated strategy to achieve all of your particular goals and objectives. In order to provide you with a better sense of just how much value they could bring to you and your family, the range of services offered through Glen and a Licensed Optimize Representative are outlined in detail below.
Financial Planning

Investments*

Will & Estate Planning

Loans & Mortgages

Insurance Solutions**
As a Senior Financial Planner, Glen helps coordinate your financial plan by organizing the strategy into efficient steps toward your goals. Proper Wealth Management is an ongoing process which helps you make prudent decisions about your money in order to achieve your specific goals.
*Investment Advice is only offered through a Licensed Optimize Representative
**Insurance is only offered through a licensed Individual at Optimize to residents of Ontario, British Columbia, Alberta, and Manitoba